Recommend us 🔥 Win a free month of hosting for you and the new person💗
CHOOSE BETWEEN 18 DATA CENTERS
ACROSS 4 CONTINENTS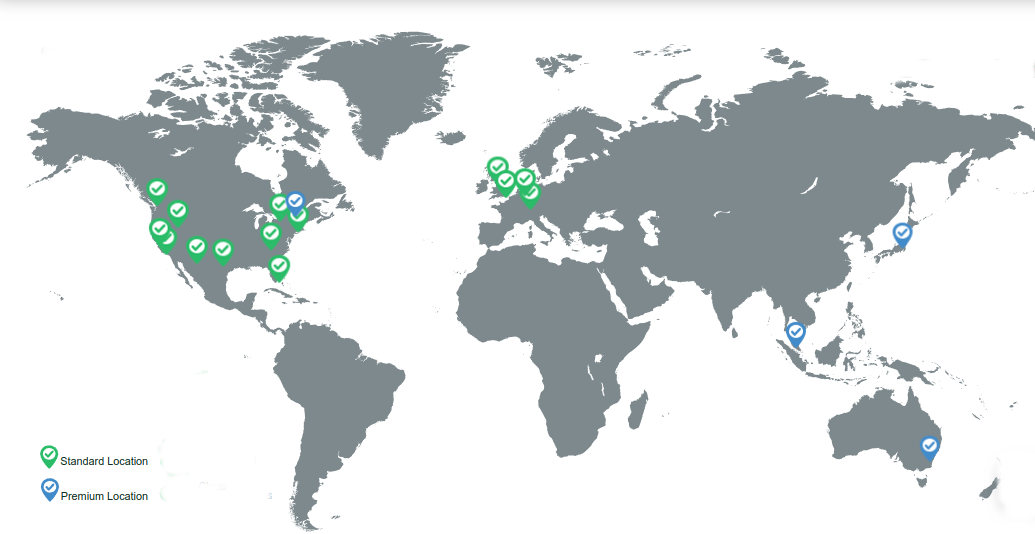 Datacenters
International Alliances
Select the best server locations for fast response times, affordable pricing, data compliance, and building a local presence.
Updated: November 2022
 Atlanta, Georgia
 Dallas, Texas
 Los Angeles, California
 Miami, Florida
 New York City
 Phoenix, Arizona
 San Jose, California
 Salt Lake City, Utah
 Montreal, Canada
 Toronto, Canada
 Vancouver, Canada
DATACENTERS UNITED KINGDOM
 London, England
 Manchester, England
 Haarlem, Netherlands(Amsterdam)
 Frankfurt, Germany
 Tokyo, Japan
 Singapore, Singapore
 Sydney, Australia

"... thank you!!! For your excellent attention to my requirement to boost my business, the service provided, enthusiasm, professionalism. Without a doubt, I highly recommend your services!!!"
Carolina Núñez 

"beauty and professionalism"
"A special thanks ... for designing my website with such beauty and professionalism, for an affordable price. The team was highly capable of explaining the entire process to me, and showed great willingness at every step to effectively develop my business vision. Thank you very much!"
Manuela Ball - Camurdan 
What is a Datacenter?
A Datacenter is a building, a dedicated space within a building, or a group of buildings used to house computer systems and associated components, such as telecommunications and storage systems.
What are some functions of a Data Center?
Data centers compile and protect all types of information and reduce the risk of data loss, as well as guarantee the continuity of operations and the profitability of the business.
That is why Domiserver, with 18 years of experience, we have alliances that allow us to determine if face-to-face and physical work is what we require to provide optimal services to our clients.
If you don't know where to start ...
Join to receive tips and discounts.
We help you and attend to any difficulty you have.
We want you to be able to concentrate on your business and give you the support so that everything goes well with your domains, servers and corporate emails.